So, I'm back at school. Sorry for the lack of posts and everything. Went shopping today with my parents and indulged a bit. =]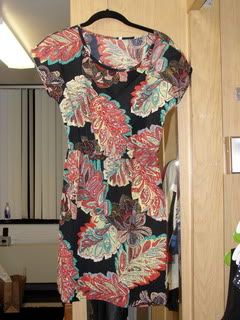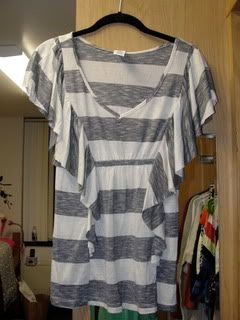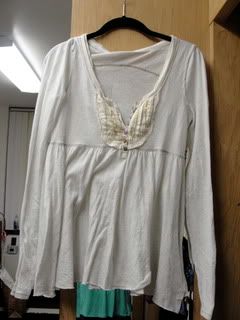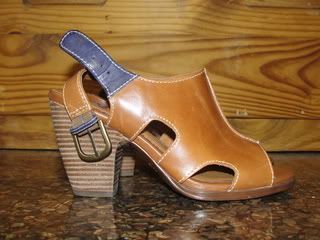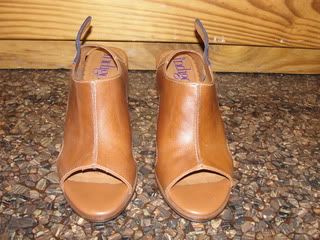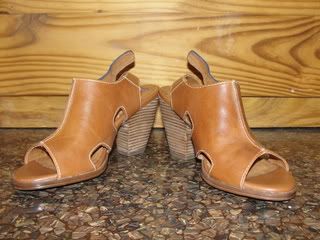 Ta-Da! What do you think?
Also these are the things I want...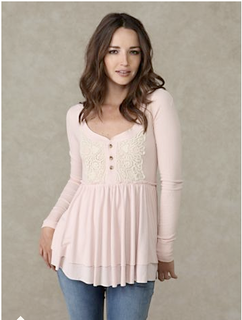 I saw this shirt today, tried it on and loved it. However, my mom hates me in gray so we compromised and said I could order it online in the pink. However, the Free People website is being a little bitch and I'm not sure if my order went through or not. I still haven't gotten a confirmation email so I'm a bit worried. Hopefully I will figure it out soon!
Also, I really want this jacket from Lucky Brand. I tried it on today but my mom and I decided to move on and maybe come back to it. I might sneak back to the store and just buy it for myself haha.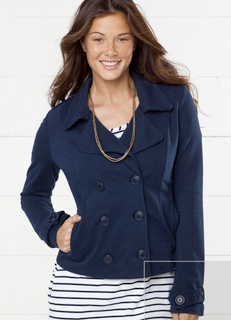 So thats my fashion update! I have to say, I hate dressing at school because I always have to plan my outfit around dance and my leotard. Although I'm not looking forward to the cold, I am looking forward to the clothes.
Oh! And I got these boots before I left for school. Can't wait to wear them!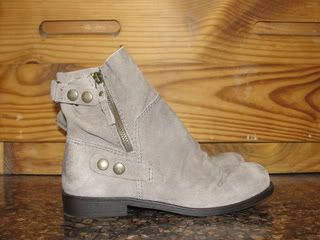 Thats it! Until next time, toodles.