Alright, if you know me at all you should know by now that I practically worship Free People. I absolutely adore their unique style and if I could I would wear every single item they produce.
However, I don't have that kind of money, but I try my best.
So earlier today I was inspired by one of their blog posts. I dug out my old colored hair extensions from my rebel-i want to be a goth punk days and strung them into my hair for a colorful fishtail braid.
This is the inspiration:
this is the result: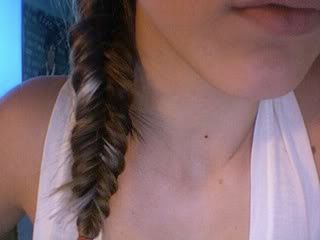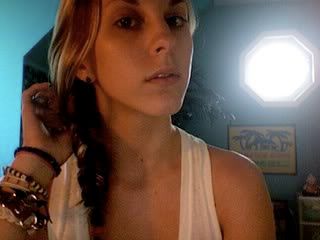 of course photobooth pictures and the lighting in my room both suck but i tried my best. i'm also still trying to figure out where exactly to put the extensions because they seem to get lost in my hair while braiding. maybe next time I will use some colors.
also, I have to get my butt in gear and write an entry about my vacation. i will get to that soon I promise.
until then.